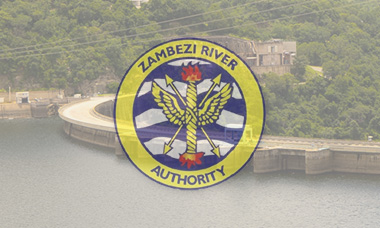 Zambezi River Authority ("Authority") is looking for a prospective institutional tenant to occupy its offices at Kariba House situated at Stand Number 32, Cha Cha Cha Road, Lusaka in the Central Business District. Details pertaining to the said office space are as indicated below:
1. FLOOR SPACE & OTHER SERVICES
Ground floor: 138m2 and First Floor: 74m2
Two secure parking slots will be allocated to the tenant
Security will not be provided
2. RENTAL & APPLICATION CONDITIONS
The Tenant will be expected to occupy the whole office space available
Monthly rentals will be payable one year in advance
Rental for one (1) month rental will be required to be paid as Security Deposit
Minimum tenancy period will be two (2) years
The highest offer will not necessarily be selected as the Authority shall reserve the right to accept or reject any offer or all offers without any obligation to explain or give reasons for such a decision
No structural modification of the offered space will be allowed unless where consent to do so is granted by the Authority
3. INFORMATION REQUIRED TO ACCOMPANY THE RENTAL BID
Application letter signed by an authorised official. The contents of the said letter shall include the following mandatory information;
The proposed monthly rental in United States Dollars
The proposed date of occupation
Nature of business to be conducted
Attach relevant company documents (Certificate of Incorporation, Memorandum and Articles of Association, Tax Clearance Certificate and latest Annual Report)
4. SITE INSPECTIONS
Due to the outbreak of the COVID -19 pandemic measures put in place such as observing social distancing, prospective tenants will be required to make advance arrangements to inspect the said premises. In this regard, prospective tenants will be expected to call the numbers indicated below to book for the inspection date and time:
0962284172; or
0978284173 .
5. APPLICABLE RENTAL
This will be disclosed to prospective tenants during site inspection.
6. SUBMISSION OF OFFERS
Prospective tenants are expected to submit their offers in sealed envelopes clearly marked 'Offer for Rental Space at Kariba House; and deposit same in the TENDER BOX to be placed at the Authority's Reception Area, Kariba House 32 Cha Cha Cha Road, Lusaka on or before 16th October 2020 by 1430 hours.
The bids will be opened soon after the closing time on the same day. Only one (1) representative from each bidder will be allowed to enter the premises for purposes of depositing the bid and witnessing the opening thereof.
Applications should be addressed to:
The Manager - Procurement
Zambezi River Authority
Kariba House
32 Cha Cha Cha Road
LUSAKA